Katrina from Australia
Sexuality was shamed in my family and mostly ignored. When a kissing scene would happen in a movie, my dad would put his hands over his eyes and go eww.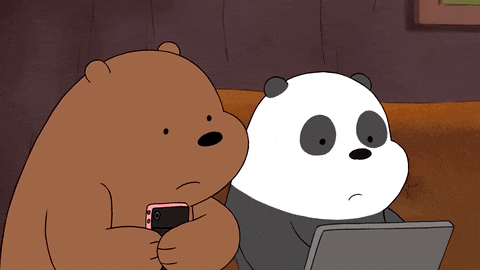 I realize later that he was feeling awkward about being around children during things like this. I never got a birds and the bees talk, which some people might be grateful for since so many people have gotten bad ones.
I went to Catholic School when I was a kid and they offered two after school sessions that your parents could bring you to and they would talk to you about puberty. I don't remember it but my mother remembers being quite embarrassed that my hand was shooting up all of the time asking questions. I have always felt comfortable with talking about sex or being curious. For a long time I carried a lot of shame because I thought maybe I was too interested or too curious.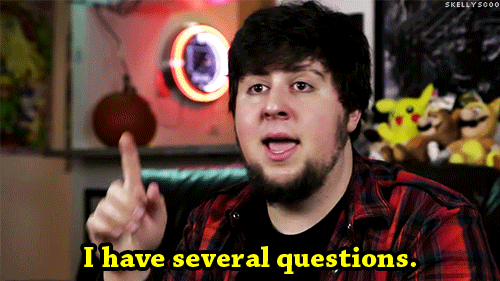 One day at school, my friends and I were in the corner of the library, giggling, flipping through all of the books about sex and puberty. The librarian came over and we thought she was going to be angry and we were going to be in trouble. Instead, she said,
"It's totally fine you are doing that, I just wanted to let you know that in my day, they had the Every Woman book and it was locked in a drawer and you had to get a permission slip from your parents to look at it."
We just thought that this was horrifyingly embarrassing. That kind of broke down the shame a little bit though.
There is one particular time where, I think again I was nine or ten, and there were ballet dancers on TV.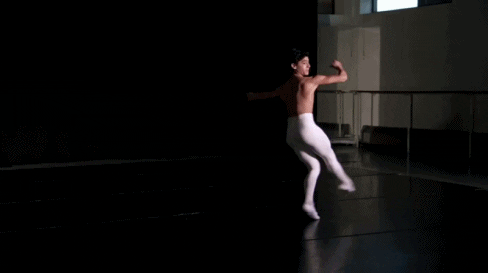 The male ballet dancers were wearing really tight clothing and you could see their codpiece. I remember saying something like, "Oh, he's really sexy," or something like that in front of my mother and grandmother. It was something I had heard older women say and I thought they would laugh. They did not.
A couple of years later, I asked my mom what is the best form of contraception and she said, your underwear. I realized then that that wasn't a place I was going to be able to come back to for information. I had gotten a few books from my mom but it wasn't enough. Then I switched to state school and because of how they do grades, I ended up skipping grade nine, which was the year they had sex ed so I totally missed out.
The power of AOL
Like many kids who grew up in the 90s, I learned everything I needed to know through the internet. I love that I was around for that era of A/S/L (age, sex, location). I used to chat in AOL chatrooms a lot and one day, someone asked, "hey, you want to cyber?" I didn't know what that was but I was curious so I went with it. I felt shame for a good ten years after that. I thought, wow that was fucked up, I was a child on the internet doing this horrible thing. I really liked having people pour information at me but I didn't really want to give much back, it felt weird
I was still curious and liked learning about these things though so I ended up lurking in adult chatrooms just watching what people were saying. There were people doing role-play and I loved watching the stories that people came up with. I also got into reading fan-fiction, mostly Harry Potter. I loved that people were filling in the gaps of all of the feelings that these characters had.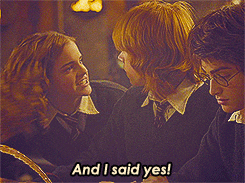 When you go back and read them though, many of them are terrible. The descriptions of anatomy are horrible and most of them are badly written. I don't know if a lot of the authors had ever even had sex. Regardless, I loved that there was this community where it was ok to think about this kind of stuff.
I also got incredibly into LiveJournal communities. There is a community that still exists that is called Vagina Pagina, I don't know why it is called that but that's the first place I learned about things like inclusive language. It's also where I learned about STIs and different forms of contraception, none of which I learned about in school.
For a long time I lurked on different forums taking in everything I could. There were some young people but I think the bulk of people were between twenty-five and thirty-five, then a lot of people in their forties or fifties. I appreciated this community so much because there weren't many other places where you could talk openly and scientifically about these kinds of things.
Everyone also used really positive tones. There were all sorts of different people who for example didn't know how contraceptives worked or how the day after pill worked and that was ok. If you asked a question and someone was rude or said something like oh that is a stupid question, people would report them, they would get a warning and it would get taken down. People really cared about having a safe space.
The live journal community helped me feel more accepted about what I was doing. There were times where I thought I should be punishing myself for masturbating or even just being interested in sex. It felt like even just being interested in sexuality, I could somehow get obsessed in a way that was unhealthy or imbalanced. I don't think in retrospect I ever crossed that line, but I was still scared that could happen. If there had been no outlets at all, no connection with sexuality, I would have felt really fucked up and weird.
I spent so much time on these forums that after a while, I started also giving a lot of advise even though I was so young. I am a huge advocate of these kinds of forums. Especially for kids who don't feel like they have another option of where to talk about these kinds of things.