Markus from Germany
If I think about why I am the way I am as an adult, especially sexually, it's not difficult to figure out where some of these things come from. I'm very sex positive and open about my sexual side, I'm pansexual and I'm polyamorous (poly). This is kind of the story of how of all of these three identities came to pass. They're independent but still connected.
Sex positive
If I think back on anything that happened when I was super young, that's more in the sex positive strand of events. I don't really know what my earliest sexual memory is but I know I was playing with sexuality before I had any concept what sex actually was.
Starting from the age of five I started playing these sexualized games with a few close friends. I would have sleepovers with one friend and we would play truth or dare and would dare each other to do this kind of proto-blowjob. We would just put each other's dicks in our mouths for a few seconds, not really doing anything. We had no idea what a blowjob was but we were curious and it felt good. 
I have no idea where we came up with this idea. In my memory it wasn't really sexualized at all, it was just curiosity. It was a funny game and it felt good. I didn't even know what sex was and I had no concept of gay or straight.
We also somehow both were interested in trying to put things up our butts. Mostly we would take the knights out of our Lego sets and use their little lances. They were really tiny so we thought we could handle them. Again it was just a funny game. Nothing sexual and nothing that had any association of being straight or gay.
What probably shaped me more than anything when it comes to being open and sex positive, was that my parents are very liberal and I spent a lot of time at nude beaches growing up. There was also always nudity in the house. Not while watching TV or something but if you change or if you go to the bathroom or shower it was a normal thing to be naked.
Before I was even born my parents went to nude beaches in France. We would drive down with the camper van every summer until I was fifteen or sixteen. We would all take our clothes off right when we got there and then put them back on five weeks later. I was around naked people all summer, every summer. That's the atmosphere I grew up in. I think that lead to this sex positivity or to this idea that bodies are just normal and nice and nothing to be ashamed of.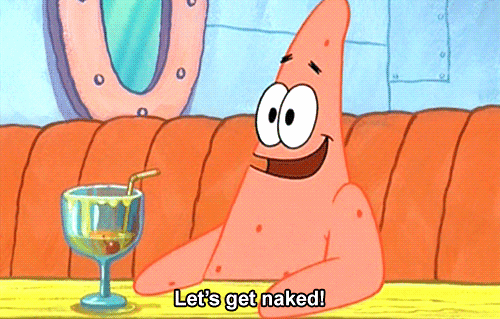 I also always felt like sex was not a big deal. It's a nice thing that you can do; definitely nothing to feel bad about. It's just about how you like it and how the other person likes it. Not this kind of, you only have sex after you fall in love and decide you are going to get married kind of thing.
The way my parents talked about sex was also super open. My mom bought us a pretty common, and in some ways very German, sex ed book when we were in elementary school. The story was about a family who was having another baby and they explained to the kid they already had how the baby was made. It was pretty nice and positive, not just biological but also about how sex is about feelings and also for fun.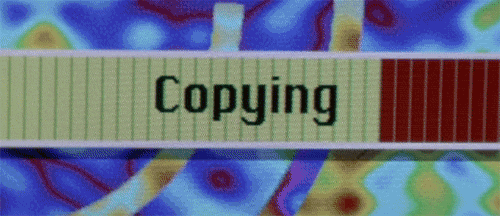 I was also very proud that by thirteen years old, I was one of the first kids in my school to download porn off of the internet. My dad is a programmer so we had internet at home way before everyone else. This was around 1996 when the internet was very slow. I would download individual images onto a disk, a floppy disk, which had 3.2 megabytes. I had one other friend who had access to the internet so we would trade disks, each of which probably had only five pictures.
My friend would talk about these pictures as if he could read the character of the girl depending on what she was doing in the picture. As if a woman with exposing pictures would be more bold or daring than one with a shy posture. As if that wasn't at all connected to the guy who took the pictures.
Around that time I also started playing again with trying to insert things in my butt. It's interesting to think about it, am I interested in anal play because I had this primer of experimenting with it at an early age or did I experiment with it because I was into it?
This time around it was much better though, I would use things like pens. I would try all sorts of things since, of course, I was too young to buy anything proper. I had a biology kit and there was a glass test tube in there so I used that for a long time. Which in retrospect… Oh god… I even left it in the shower once and it was still there a day later. My parents never really interfered with that at all.
Once my mom even found this incredibly racy mail order catalog that I had stolen from my dad. It was essentially hard-core porn. I had a bunch of friends spend the night in the basement and we were looking at it. Then the next day, I came home and my mom had cleaned up the room and just stacked the magazine with everything else. She for sure saw it but decided not to take it away.
Pansexual
These basement sleepovers escalated over time. Eventually we did the classic comparing penis size thing and got all horny and ramped up. I don't remember if it was the same night or just on this escalation of how things were going but one of my friends and I were cuddling on the sofa watching a movie, but in a very, we are never going to admit what is happening kind of way, we aren't even going to admit to ourselves what is happening.
We were lying next to each other and he started grabbing my cock and we just started making out and touching each other and he gave me a blowjob. That felt like a big deal at the time, we were only thirteen. That was the most intense sexual experience I had had by a wide margin.
I have no idea how I thought about gay or straight but looking back, it was never a big deal to me. I was never worried if I was gay or straight. To me, being gay wasn't something negative or something that mattered all that much. There was sex with whoever was hot and there were hot people of any sex. I didn't care so much what their configuration was. I think this says a lot about my parents, they were really an island of liberalism in a conservative society.
The story is actually not as nice as it sounds because it was followed by a very traumatizing experience.
I was stupid enough back then to think that everyone else thought the same way I did. So, when we were thirteen, in a conservative school in the countryside that was ripe with bullying already, I thought it was a good idea to tell one of my friends about what happened because I was so excited about it and had zero guilty conscience. I just thought it was this great thing. I was even proud of it a little.
The immediate reaction from him was mixed. He just thought I was crazy. Maybe this isn't what he would have wanted but it was ok. It wasn't an immediate bad reaction. The problem was that he told someone, who told someone else, who told someone else and it wasn't long before what felt like the whole school knew.
I had random people coming up to me and asking me for a blowjob.
It's hard in retrospect to see how this contributed to the overall state of bullying but I had some really bad times of being bullied physically and philologically and that definitely fed into it. What's even worse is I brought this on myself in a way. This poor other kid though, he was smart enough. He would never have told anyone but then he was outted as well. He never confronted me about it but this definitely broke our friendship. Years later we talked about it and he very rightly felt it was incredibly stupid of me to be open about this. We say "eine Steilvorlage liefern," which means serve it to them on a silver platter.
I learned that just because I wasn't homophobic didn't mean that others weren't as well. That pushed me back into the closet. I didn't have experiences with guys again until much later. Amazingly enough, I didn't feel bad about myself; I just felt that everyone else was stupid. I was always ok with the fact that I liked guys but it took me a long time to trust other people.
Polyamorous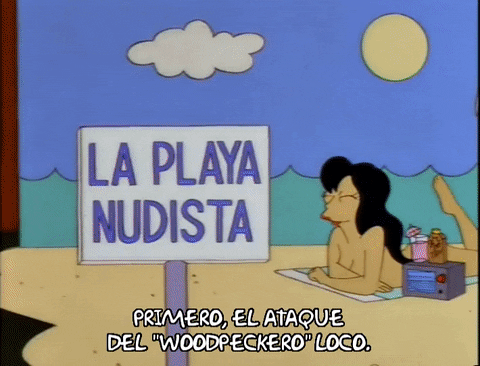 My parents also played a bit with non-monogamy but I didn't realize that until I was much older. They met another couple down at the nude beaches and were dating them for a long time. We would see this other couple quite often, one year we even went up to their place in Northern France. We knew them and really liked them; they had kids around our age as well. All in all, there are extremely positive memories of these holidays and of these people.
When I was thirteen, my parents got divorced and my mom told me that my dad had another girlfriend. I was really upset about it. I thought this was why my parents were getting a divorce.
It wasn't until my twenties when I started talking to my mom about me being poly that she told me that it wasn't just my dad who had a girlfriend, she also had another boyfriend. It wasn't like he was sneaking around with a girlfriend; they were trying to make poly work.
For so many years I didn't see what they were doing as being poly, I just thought my dad was doing something he shouldn't do. I just didn't have the full story until ten years later.
Sadly there aren't many positive role models out there for poly.
Even before finding out that my parents had tried to be poly, I questioned monogamy quite a bit for myself. As a teenager I had a girlfriend that I liked but I didn't love. I loved being sexual with her but none of that meant that I felt like being monogamous with her. Somehow there was this cognitive dissonance in my head. I knew I liked this woman, it's nice to hang out with her, it's nice to talk to her, it's nice to have sexual things with her, but somehow society expects more.
It felt completely right but it also felt wrong because I didn't fit inside what society thought this girl should be for me. I would go to music festivals without her when I was 17 and I met some girl. It was an immediate sexual connection and we ended up in my tent.
I didn't really have a guilty conscious. I felt like it's so obvious that of course I am doing this. What does this have to do with my girlfriend at home? They are totally unrelated things. It's totally the poly way of thinking but there was no concept of poly at all.
I think overall my parents taught us a lot of good things about people and relationships. It was a lot in subtle ways about pleasure like with food. Eating good food and hanging out with friends was always a focus. Those are the kinds of values I got from my parents. You should be nice to other people but you should also enjoy other people and you should enjoy yourself and enjoy life. It's not about work or money.