Today we have an article that is a little different than what we normally do here. Instead of talking about one person's journey into the world of sexual education, we spoke to a woman who found sex-ed so important, that she was kicked out of a nunnery for her views and subsequent actions.
Guys, gals & non-binary pals- may I present to you…
Dara from Argentina
I guess you could say I come from a strange background. A bit of German Jews fleeing the Nazis, a bit of fascists, and a bit socialite. My mother was a strong feminist in the ways she could be. She was working as a judge for the Supreme Court in Argentina. A lot of my childhood memories are of me running through those corridors.
I was raised in a traditional Christian family, where reading and a good education was very important. I was also raised in a very patriarchal belief system. After my parents divorced, my mom remarried this guy who was the textbook definition of supremacy and toxic masculinity. He abused me, and I kept it secret until now. That whole time, I knew the love I was being taught was not right.
My mom would always tell me I was a strong woman and could do anything. At the same time though, telling me I was crazy, because that's what he was spreading and telling. He thought that if everyone thought I was crazy, no one would believe me if I ever spoke the truth.
When I found the Church, it was first a place I found redemption. One of the signs of abuse is always guilt. You can go with all of the guilt and almost celebrate it in the Church. The higher the guilt, the higher the redemption, the better Christian you are.
The Church was a safe place in the beginning, where I found peace, acceptance, and a safe place to transform this guilt. I took it because it was the only kind of love I knew. I felt it was the only place I could receive love, and I didn't know when I might get it again.
In Christianity, they talk about this cross you carry. I feel they somehow romanticize this pain, but they don't have any ownership over it. I didn't have the tools I have today to deal with pain and growth, so I took it- I made that bargain with the church. Eventually, that lead me to the convent.
The convent was still in South America, but it was out of Argentina, which is all I wanted. A friend who had been there before told me about it. I was very inspired by The Sound of Music, still today it's one of my favorite movies so it felt perfect. I went with the naive dream that I would get there and be the best nun. I would be a part of this musical with Jesus.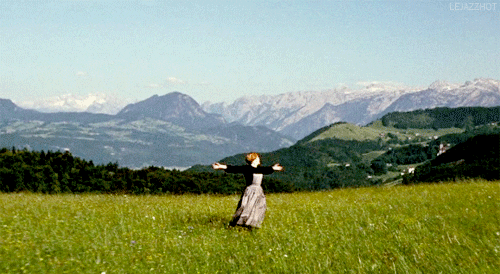 When I arrived, they were really angry with me because I was wearing those big hippy pants.
They told me women cannot wear trousers.
I also had a bit of a sleeve, and you could see a bit of my shoulder.
They told me women cannot show their shoulders.
Women could not look at men in the eyes.
They had to wait to be spoken to.
They even took away my tampons because nothing could go in.
We also had to fast every Friday; even the children were encouraged to fast.
It was awful.
They were always angry with me. I was a fuck up there because I didn't know how to clean, because of how I spoke and how I thought. I was not womanly enough.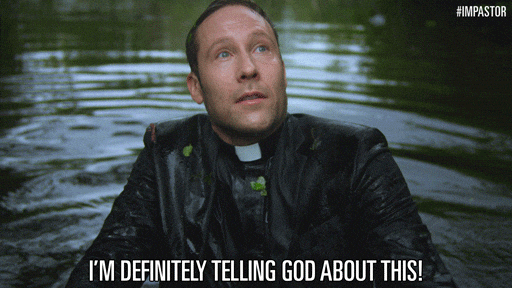 Most of the nuns were former drug addicts who got clean and dedicated their life to serving the Church. One of the things that I was most interested in being there with them was learning from them—asking how did you deal with this? I want to know; I want to learn. Every time they said Jesus did it.
How though? I have been asking Jesus for years and it's not working. It's about me.
The convent also had an orphanage for local children. Taking care of and serving them was a lot of hard work, but it also gave me a sense of power. I spent my life being told I was crazy by my stepdad, and here I was given the responsibility to take care of children. I thought if I can't take care of myself, at least I can take care of others.
The children were fed and healthy, all of their physical needs were met, but they were raised under the very orthodox Christian belief system. I started bonding with them but one thing that shocked me was that many of them didn't know why they had their period. I understand that I was meeting them from a very privileged place. I had parents, fucked up parents, but still parents. I had an education; I had been exposed to the world. I had seen international people; I could read books that were not just the Bible or religious books. I am more aware of that now, maybe I was not so aware of the implications of this privilege at the time.
I quickly realized the convent was not going to be the place for me, but I wanted to do what I could for these orphan girls. So, I started gathering them in the chapel during the middle of the night. Our excuse was that we were praying the rosary, but I wanted to teach them what I knew. It was my responsibility as a woman.
The girls were mostly between 8-15, and they didn't know why they bled; they were never offered this information. The Church said they would learn this at school but that wasn't happening. It didn't feel right to leave them like that. It felt like a lack of respect. This was their freedom, their right that was being taken away. I wanted them to be safe. Otherwise, they are going to get out, get pregnant, and feel even more guilty. It was all about guilt and I wanted to transform the guilt. What is the point of suffering if you don't change yourself to get better?
We talked about menstruation.
We talked about sex education.
I told them that there were other people out there in the world who were not religious, but they weren't bad.
I told them that it was ok to feel pretty.
That things could be good and bad at the same time.
Then it was a lot of talking about what they felt without fear or judgment. I just wanted to create a place where they could speak with trust. I wanted to give them what I didn't have growing up- compassion. And not compassion out of obligation, but compassion out of humbleness.
Then, they caught me the day I was teaching the girls how to use a condom.
In the end, I am not sure if these girls learned with me, but I think at least they felt seen. Two of them managed to make away and hug me before they took me away.
They packed my things and kicked me out.
I hope they learned with me.
I loved the children but it was so taxing, the constant care for them. I thought that being a nun was about spending time with yourself in a safe place and doing some service. Then, exploring how God affects our lives. For that, you have to think and be with yourself. There, you have to clean, and then you have to pray, and when you pray, you can't really think because you are doing the rosary, so it's a mantra. I had to go to confession, and I was tired of white men; that's why I left my mother's house. It was a very structured place and it really bothered me that they were putting everything on Jesus and not on themselves.
I remember this conversation with this woman, really asking her how she had gotten off drugs and how she dealt with it. She kept replying it was Jesus. There was no sense of pride. I was looking for humans, I was looking for hope and instead of finding it, I found enslavement.
I was used to approaching something with critical thinking and being able to engage in an intelligent conversation about it. To compare and contrast. There, I could not speak my mind. I was looking for intelligent conversations about religion and theology. But what I was being told was that being a nun just meant complete service.
Maybe that was a misunderstanding on my part of what religion was.
I saw a lot of my own childhood in those orphan girls, with the repressing and restraining. They always said be polite, you don't need anything from the outside world, we are a family. I could feel the effect of that doctrine deeply rooted in the brain. I felt it was dangerous.
In the end, I learned I could stand up for what I believed in. And yes, pay certain consequences, but then it's worth it. Even when I compromise and commit to something though, it's ok to revisit my boundaries and my limits and how that is affecting me.
It wasn't just teaching them about sex-ed, but teaching them they could think critically, and they could be rebels.





*** Dara has been working on an immersive book of poetry and is putting out her Kickstarter today. Check it out and get yourself a copy.